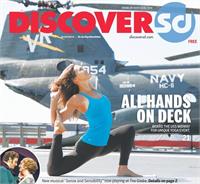 Amy Caldwell
Amy (E-RYT 500) has dedicated herself to the practice, study and teaching of yoga since discovering its joys and benefits in 1997 while backpacking throughout Asia, Australia, and parts of Europe. She trained in the disciplines of Ashtanga (Tim Miller, BNS Iyengar), Sivananda (Swami Sivanand, India), Iyengar (Roger Cole, Jo Zukovich, Aman Keays) and Anusara (Diana Beardsley) combining elements of these styles into a dynamic and inspiring alignment-based flow. She and her loving husband Michael have studied Vipassana meditation and incorporate its teachings of awareness into Yoga One and life with their two children. Amy has twice been featured on the cover of Yoga Journal including their 30th anniversary issue, as well as appearing inside for the "Home Practice" section. She collaborated with 3D4Medical in creating iYoga Premium for iPad and iPhone which reached the number one spot for best-selling health and fitness applications worldwide on Apple store with over 15,000 downloads in the first month. In 2014, she co-taught a class for City of Hope on the outfield of Padres' Petco Park which raised over $80,000 to fight and treat cancer as well as leading the first ever yoga class on the USS Midway in conjunction with the Downtown Partnership and Scripps Health.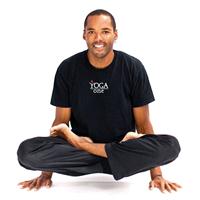 Michael Caldwell
Michael has been practicing yoga and incorporating its philosophy into his life since 1997. He has studied with Swami Sivanand, Roger Cole (Iyengar), Diana Beardsley (Anusara), as well as with his wife Amy, and continues to practice a blend of Sivananda, Ashtanga and Iyengar techniques along with Vipassana meditation. Michael's kind and gentle manner is well suited to leading students of all levels. A writer, he has published numerous articles on yoga, meditation and well-being.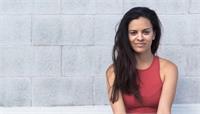 Alyssa Bachran
Alyssa was born and raised in the Florida Panhandle, but has made her home in San Diego for the past 10 years. She was first introduced to yoga by a friend and found that the more frequently she attended classes, the more she yearned for something deeper out of her practice. After receiving her 200 hr certification in June 2014, Alyssa has gone on to share the teachings of an alignment based, breath centered yoga practice.
She hopes for students to leave her classes feeling well rounded, deeply connected to their bodies, and most of all - AWAKENED.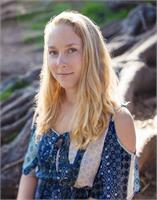 Hannah Rae Block
Hannah received her 200-hour Yoga Alliance teaching certification through Happy-U Namaste and now shares the healing she experienced through yoga with her students. She recently finished her 500 hour massage therapy license and integrates massage and healing touch into her classes. When teaching she hopes for her students to find balance mentally, physically, and spiritually providing them with a practice that they can embody in their daily lives off the mat.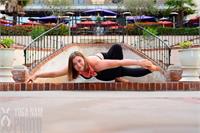 Cami Burnett
Cami began practicing yoga in 2011, learning from any information she could get her hands on including videos/articles/etc. She discovered how much of a positive impact her practice had on life, both mentally and physically, as it helped her get through many difficult times. She realized she wanted to share her passion and practice with others and she eagerly continued her journey by completing Yoga One's YTT 200 hour with Amy Caldwell. She seeks to pass on her compassion, knowledge, and practice with her students through her teaching of alignment based classes focused on combining breathe and movement. She hopes to provide students with a space of comfort and a class that leaves them feeling well-rounded and at ease in mind and body.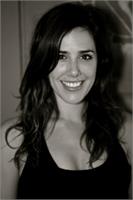 Olivia Cecchettini
Olivia's yoga journey began in 2003. As she began to feel the transformation yoga had in her life she felt inspired to share the gift of yoga with others. Olivia believes the mind, body, soul connection is a sacred one, and one that should be nurtured and inspired. With that mentality she teaches her classes from her heart creating an uplifting, safe environment for students to begin to explore and expand within their own body and consciousness.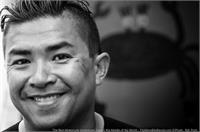 Nam Chantepie
Nam is an E-RYT 500 & E-RYT 200 teacher registered with Yoga Alliance and has been featured on Yoga International. As a student of yoga and functional movement modalities, his yoga classes are grounded in strength, anatomical detail and mindfulness.
Nam offers detailed verbal cues and expert hands on adjustments/assists to help his students find a fuller experience in their yoga practice. He emphasizes breath and proper alignment in each of his classes. Whether in one of Nam's restorative or vinyasa classes, students can expect to explore their strengthens, work on their focus and learn to find balance on and off the mat.

As a YACEP (Yoga Alliance Continuing Education Provider) educator, Nam also enjoys helping students as well as other teachers further their study and understanding of yoga and movement.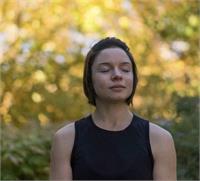 Lauren Christie
Lauren first came to yoga as a teenager seeking balance from the rigors of classical ballet training. Over the last eleven years, she has returned again and again to cultivate inner stability, develop greater self-awareness, and shift her perspective on the world. Lauren completed her 200-hour Vinyasa Yoga Teacher Training at Flow Yoga Center in Washington, DC, and completed an additional 20-hour Trauma-Informed Yoga Training with Kyra Haglund, LCSW, SEP, E-RYT. She also holds a BA in Public Communication, French, and Dance from American University.
Lauren aims to lead a spacious, fluid, organic practice with focus on breath-initiated movement, safe alignment, and purposeful sequencing. In many ways, she incorporates embodied wisdom from her work as a dancer and movement artist. Lauren hopes students leave class feeling steady, at ease, and confident in their own power and grace.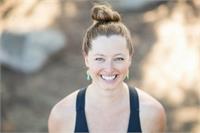 Missy DiDonato
Missy began practicing yoga in 1997 by following along to a VHS tape in her living room. As her body awareness improved and she noticed how calm she felt, she started to practice yoga consistently by taking classes at a local studio. In 2010, Missy completed a 200-hour Teacher Training at UCSD and jumped into giving classes, eager to share her passion and knowledge with others. In 2012, she continued her education at Yoga One, completing another 200-hour Teacher Training. As a teacher, Missy is warm and friendly. She grounds students in an ongoing awareness of breath while guiding them through poses with clear directions, modelling, and hands-on adjustments. Gently spiritual in her approach, she provides a physical workout that students of all levels can easily modify. She is also our OM (Office Manager), come say hi to her in the nook or one of her classes!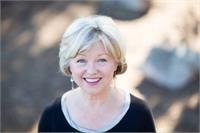 Kathi Diamant
Kathi Diamant is a student of Master Henry Cheng, Wu Style Tai Chi Fifth Generation Honor of Master, studying both Tai Chi Chu'an and Qi Gong since January 2000. In 2004, she was certified to teach a specialized short Tai Chi form designed by Master Cheng for the YMCA Hazard Mind Body Center and the San Diego Chapter of the National Arthritis Foundation. For the past seven years, she has taught weekly classes at the YMCA and in a private studio near downtown San Diego. Beginning in 2012, Kathi introduced an increasingly popular Qi Gong class at the Y. As a lifelong yoga student, Kathi has created a program of Qi Gong flowing exercises with Master Cheng to complement the practice of yoga, concentrating on synchronizing mind and body, increasing balance, releasing tension and cultivating internal energy.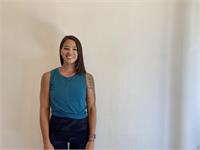 Kristen Eck
Kristen was first introduced to yoga in 2010 while living in Kansas. At the time, yoga was primarily a branch of her physical training but eventually became a staple in her overall mental and physical health. While traveling, Kristen deepened her practice with a variety of teachers. After moving to San Diego, she completed Yoga One's 200 hour Teacher Training with Amy Caldwell.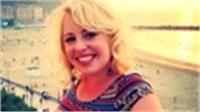 Hannah Faulkner
Hannah creates balanced, fun, intellectual, refreshing yoga sequences that take you on far away imaginary journeys while also teaching deeper yoga philosophy and wellness concepts. With 4 years of experience as a flight attendant, and many more adventures preceding, Hannah's curiosity and adventurous spirit have soaked in elements from worldwide cultures while growing in her spirituality. She has been an active Yoga One Member for the past 5 years and she completed her 200-Hour Teacher Training here. Hannah has taught kids yoga and art classes and workshops. She enjoys inspiring her students through a full body experience of movement with breath, muscle strength and flexibility, alignment and foundation, sharing instructions and stories, playing world music, aromatherapy, and creating symbolic poses that represent visual art.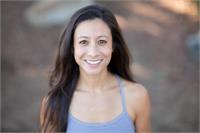 Heather Fenwick
Heather Fenwick began practicing yoga in 2002 after migrating to San Diego from the East Coast. She completed her first teacher training nearly 10 years ago (Yoga Works, 2005). Heather has regularly expanded her knowledge since then by attending Vinyasa Flow, Anusara, and various yoga trainings. She is also a student of Pacific College of Oriental Medicine and a massage therapist.
Heather has traveled solo though India and Thailand, diving into the roots of yoga, massage and meditation traditions, and now leads annual retreats to these regions.
Her classes range from peaceful and relaxing (shanti shanti) to energetic, sweat-inducing vinyasa flows. She infuses her passion for yoga in each posture, giving gentle and encouraging cues with particular emphasis on the breath, playfulness, and enjoyment of the present moment.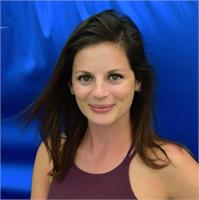 Zoe Freedman
What started as a mild interest in tutu's and being on stage has since transformed into a fascination and passion for the body - it's ability to move, and its use as a vehicle to connect more deeply with the mind and soul.

Zoë began her body awareness study at the age of four when she first began dancing. From the age of four through college, Zoë studied classical ballet, as well as modern and other forms of dance. Initially being introduced to yoga through the modern dance department at San Diego State University, Zoë fell into the path of becoming a yoga teacher through Aerial Yoga. In the fall of 2014, after a few months of falling in love with Aerial Yoga, Zoë took her first ever teacher training at the Yoga Factory. Shortly thereafter she began to teach and craving to know more about yoga, Zoë was drawn to complete her 200 RYT.
Since completion of her 200 hour, Zoë has been teaching corporate yoga, studio yoga, community yoga, private yoga, and, of course, aerial yoga classes. Committed to constantly learning, improving, and evolving, Zoë hopes to continue to expand her yogic horizons in any and all ways possible. Alignment, breath, and accessibility for all bodies are the main focuses of her classes, and she's passionate about providing plenty of hands on adjustments. Outside of yoga you can find Zoë planning her next global travels, watching the sunset, and spending time with friends and family.
Amy Freeman
Amy found her personal yoga practice in 1995 and deepened her study with Swami Satchidanada at Yogaville Ashram, VA. Teaching yoga has been her passion since 2001. Amy's vinyasa classes blend physical alignment and core strength in a fluid rhythm. She emphasizes breath awareness and conscious intention to promote ease and stability in each pose. Amy's goal is to help her students find and maintain a peaceful mind and body.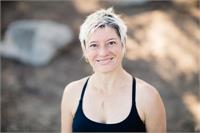 Mara Harris
Yoga Explorer / Yoga Coach Mara's offering of yoga is inspired by an eclectic background in the movement arts (Tai Chi, Contact Improv Dance, African Dance, Rhythmic Gymnastics). Mara believes in harmonizing mind, body and will through a unique blend of yogic styles and allowing the spirit to play. Her intention is to "transpire" yoga as a sacred and advantageous means to delve into subtle aspects of mind, body and energy, teaching that when conditions of compassion and acknowledgement are present, transformation happens exponentially.
Mara holds a B.A. from the University of Oregon and became a certified yoga teacher through the Nataraja Yoga and Meditation Center in San Diego. There she received training in Hatha Yoga Shivananda Style and also completed their two year Expert in Life Program. Mara was one of 25 yoga teachers selected to be in the first lineage of AcroYoga teachers certified in the United States. Having completed the AcroYoga Teacher Training in August 2006 she now teaches AcroYoga workshops throughout San Diego/Los Angeles County.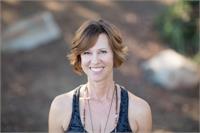 Terri Hobbs
Exercise has always been part of Terri's life and since 2001 she has been a constant yoga practitioner. After relocating from Seattle to San Diego in 2009 she decided to share her passion for yoga with others. A graduate of Yoga One's 200-hour Teacher Training Course, she found much joy and encouragement from Amy and Michael Caldwell as well the entire Yoga One family.
Terri prefers energetic Vinyasa Flow style classes and loves a good arm balance or inversion challenge. She admits to still finding them both a little scary. When not on her mat, you can find her walking in the park on the beach, around town, or on the golf course. She loves learning languages (French and recently Spanish) and traveling.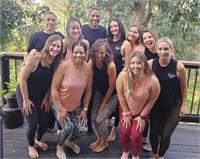 Teacher In Training
Yoga One Teacher Training Graduates. Join these certified teachers on their journey of yoga teaching. Tuesdays at 9am with Denisse & Jolene. Thursdays at 9am with Tracy & Ben.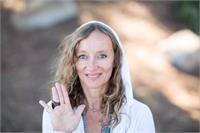 Arati Lane
Arati has been teaching Yoga since 1989, completing her first training with Sivananda.
In 2005 her son was diagnosed with Asthma - she tried and applied many alternative methods to help her then five year old to stop coughing. It was at this time Arati found AYURVEDA. She read books by Maya Tivari, Dr. Vasant Lad, Dr. David Frawley and then completed an AYURVEDA certification course. The results of applying Ayurvedic knowledge are immediate and can be radical! Ayurveda cured her son's cough, skin irritation, behavior issues and runny noses!
Arati currently teaches yoga classes and workshops for fertility, pre and postnatal, infant massage, couples yoga, healthy backs, flow and hatha. She counsels in AYURVEDA and loves sharing these amazing life-enhancing methods to heal and maintain balanced health in all forms!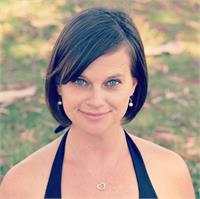 Jamie Martin
Jamie began her love affair with yoga in the heart of South Carolina. Her first teacher, Stacey Millner-Collins, transformed her approach to physical disciplines and taught her what it meant to live in the moment, breath by breath. After living with chronic leukemia for ten years, Jamie decided to change the course of her life and infuse it with more joy. She moved to San Diego in the summer of 2013 and enrolled in a teacher training program. In 2016, her insatiable thirst for knowledge and growth inspired her to take a 300-hour advanced vinyasa teacher training with Jason Crandell in San Francisco.
Jamie's main goal as a teacher is to facilitate the profundity of embodiment. She is driven to share the complexity and majesty of the human body through alignment and anatomical principles and encouraging people to not only accept, but to embrace, the totality of who they are. Jamie brings an accessible approach to functional anatomy and yoga philosophy empowering students to contemplate and rediscover their wholeness. She incorporates mindfulness into each of her classes, focusing on this breath, this pose, this moment. Her classes are challenging, uplifting and playful. She fosters a safe, supportive environment for students to engage with and explore their curiosity and dive deep into and uncover the myriad layers of their being.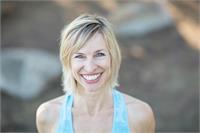 Lori Miller
Lori began her yoga journey in 2001 after the birth of her first child. Yoga has helped her learn presence, patience, allowance, how to breathe, to listen to her body, self-love and much more. In 2008 Lori trained with Christopher Harrison and received her Antigravity Aerial Yoga teaching certificate. To deepen her traditional yoga practice, she trained at Centered City Yoga with Dana Baptiste and received her 500-hour yoga teacher certification in 2009. After an amazing year abroad, they relocated to San Diego. Lori began taking classes at Yoga One and loves her new yoga family. She enrolled in the Yoga One teacher training program with Amy Caldwell and Diana Beardsley and received a 200-hour yoga teacher certificate in March, 2014. Outside of the yoga studio you can find her teaching nearly everything else she loves, Antigravity aerial yoga, barre fitness classes and music and movement for preschoolers. Lori has a wonderful husband and two amazing kids, and for her it has been the most rewarding experience learning and growing together with them.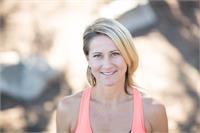 Lynne Officer
Lynne Officer was introduced to yoga in 1999. She found that the strength and body awareness she established through her background in gymnastics, soccer and fitness was easy to transition to her asana practice. The element of introspection, on the other hand, was something totally new and more of a challenge to her. Over time, this is what she has grown to love most about practicing yoga and is what brings her back to her mat again and again.
In 2008 Lynne deepened her practice by taking Yoga One's 100 hour Teacher Training Course lead by Diana Beardsley and Amy Caldwell. She returned to Yoga One's course in 2013 for her 200 hour certificate. With an emphasis on breath, physical alignment, and strength, Lynne designs her classes to cultivate harmony and balance in the body. She is dedicated to helping students become more conscious through connection to breath in movement and in stillness and to have fun along the way.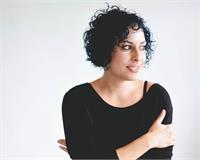 Zaquia Salinas
Ten years ago, Zaquia began her relationship with yoga and it has been a catalyst component of her life as a dancer and human being. Through yoga she has developed a sense of awareness and compassion for herself as a person unlike any other practice in her life.
Zaquia's love of movement led her to develop a passion for the flow of power vinyasa. She completed her 200-hour teacher training through CorePower Yoga in 2012 and has been teaching all over San Diego since. She loves learning and has continued to be a diligent student. Zaquia enjoys learning alongside her students while they share the experience of practice together. Her mission is to engage others in a relationship with movement and inspire a deeper sense of confidence in their physical experience as human beings.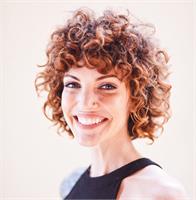 Meghan Sciascia
Meghan continues to be awed by the immeasurable benefits of practicing yoga, an ongoing heartfelt process that leaves no stone unturned. To instruct and share this practice with others is a great source of joy. Meghan completed her 200-hour teacher training in 2011 under Nikole Fortier (who trained at Yoga One) and Courtney Yezzi. Her classes are filled with a little humor and a lot of compassion!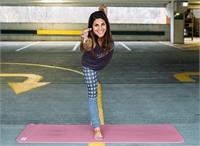 Dina Weldin
Dina fell in love with yoga ten years ago after taking a Vinyasa class with her mother in her hometown of Reston, Virginia. Shortly thereafter Dina headed west to San Francisco where she dove in headstand first into her yoga practice at a neighborhood studio. She was inspired by her Iyengar teacher's honest passion for the yogi life and her contagious joyful spirit. Dina decided one day she too would like to spread the joy of yoga to others. She dedicated time and energy to becoming a student of yoga's remarkable philosophy and was physically and spiritually transformed. After moving a few hundred miles south, her next step was to take the 200-hr teacher training course at Yoga One. Dina currently teaches all over San Diego in many unique environments. She has a diverse yoga background and incorporates attention to mindfulness, breath and alignment in her teachings. When not practicing yoga, Dina can be found on doggie beach with her husband Will and dog Mar. We grow not by mastering what we pursue, but by the nature of the pursuit. Life is Breath and Breath is Yoga.