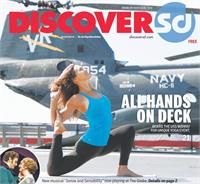 Amy Caldwell
Amy (E-RYT 500) has dedicated herself to the practice, study and teaching of yoga since discovering its joys and benefits in 1997 while backpacking throughout Asia, Australia, and parts of Europe. She trained in the disciplines of Ashtanga (Tim Miller, BNS Iyengar), Sivananda (Swami Sivanand, India), Iyengar (Roger Cole, Jo Zukovich, Aman Keays) and Anusara (Diana Beardsley) combining elements of these styles into a dynamic and inspiring alignment-based flow. She and her loving husband Michael have studied Vipassana meditation and incorporate its teachings of awareness into Yoga One and life with their two children. Amy has twice been featured on the cover of Yoga Journal including their 30th anniversary issue, as well as appearing inside for the "Home Practice" section. She collaborated with 3D4Medical in creating iYoga Premium for iPad and iPhone which reached the number one spot for best-selling health and fitness applications worldwide on Apple store with over 15,000 downloads in the first month. In 2014, she co-taught a class for City of Hope on the outfield of Padres' Petco Park which raised over $80,000 to fight and treat cancer as well as leading the first ever yoga class on the USS Midway in conjunction with the Downtown Partnership and Scripps Health.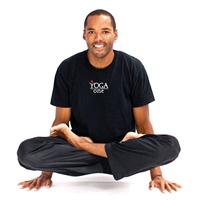 Michael Caldwell
Michael has been practicing yoga and incorporating its philosophy into his life since 1997. He has studied with Swami Sivanand, Roger Cole (Iyengar), Diana Beardsley (Anusara), as well as with his wife Amy, and continues to practice a blend of Sivananda, Ashtanga and Iyengar techniques along with Vipassana meditation. Michael's kind and gentle manner is well suited to leading students of all levels. A writer, he has published numerous articles on yoga, meditation and well-being.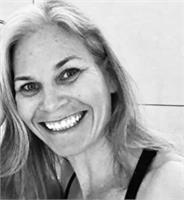 Karen Beers
Karen (E-RYT 200, RYT 500) began practicing yoga in 1997 and instantly recognized the countless healing benefits yoga has to offer. In 2014, she completed her RYT 200 Yoga Alliance certification through Elka Yoga, with an emphasis in Hatha and Vinyasa. She earned her RYT 500 Vinyasa Yoga Alliance certification with Jason Crandell in 2019, specializing in biomechanics, injury management, and smart sequencing. Being a lifelong learner, she continues to study and practice with world-renowned instructors from around the world.
She creates a safe, non-competitive space for her students to dive beneath the surface of their daily lives to find deeper meaning and inspiration. Her classes offer creative sequences with intentional themes, emphasizing the importance of proper alignment, pranayama breathing techniques, mindfulness, and meditation. Modification and advanced options are made available for new students and experienced yogis so that all can reach their potential. She is honored to teach yoga, helping to bring balance, awareness, health, and happiness into other's lives.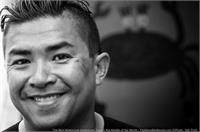 Nam Chanterrwyn
Nam is an E-RYT 500 & E-RYT 200 teacher registered with Yoga Alliance and has been featured on Yoga International. As a student of yoga and functional movement modalities, his yoga classes are grounded in strength, anatomical detail and mindfulness.
Nam offers detailed verbal cues and expert hands on adjustments/assists to help his students find a fuller experience in their yoga practice. He emphasizes breath and proper alignment in each of his classes. Whether in one of Nam's restorative or vinyasa classes, students can expect to explore their strengthens, work on their focus and learn to find balance on and off the mat.

As a YACEP (Yoga Alliance Continuing Education Provider) educator, Nam also enjoys helping students as well as other teachers further their study and understanding of yoga and movement.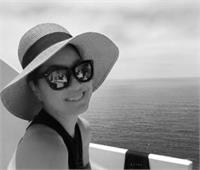 Carol Choi
Yoga allows us to take care of ourselves, most noticeably and appreciatively when we are busy taking care of others. That is how Carol discovered her love for yoga, during her years of studying to become an ObGyn physician. After moving to San Diego from New York City to pursue a career in Health Information Technology, she found herself growing in her practice at Yoga One where she completed their 200 and 300 Hour YTT.
Carol is extremely grateful for the encouragement and kind instruction she has received from all her teachers and colleagues. She wishes to 'give back' by helping students find the support and care they need through their yoga practice, by teaching in a safe and educational way.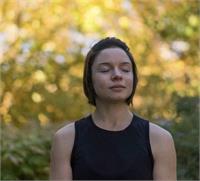 Lauren Christie
Lauren began practicing yoga in 2006 as a step on the path to self-love. She's endlessly grateful to all of her teachers who have lit the way, and is honored to share this light with others.
Lauren received her initial 200-hour yoga teacher training through Flow Yoga Center in Washington, DC in 2015. She completed an additional 300 hours of teacher training at Yoga One in 2019, as well as 20 hours of training in Trauma-Informed Yoga with Kyra Haglund in 2017. She holds a BA in Public Communication, French, and Dance from American University, as well as over 20 years of embodied wisdom as a dancer and movement artist.
Lauren leads a spacious practice with focus on sensing breath, exploring movement and stillness, and discovering relationships between body, mind, and spirit. Her experience as a dancer and passion for somatics shine through her teaching. Lauren is dedicated to holding space for her students to practice mindful curiosity and to come alive through embodied practice.
Lauren also offers yoga to service members through Naval Medical Center San Diego.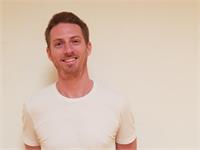 Ben Clarke
As a Yoga Teacher, Ben is focused on looking at each person as a whole and guiding your body through the healing process.
He focuses on breathing and deepening body awareness as he guides you through asanas.
Ben creates a safe and healing space within your body to allow you to self-heal. By removing obstacles like stress, your body can focus on functions like cellular exchange of nutrients, tissue repair, digestion, and elimination of toxins. Ben hopes to help you discover & maintain the power within YOU!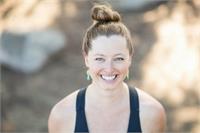 Missy DiDonato
Missy began practicing yoga in 1997 by following along to a VHS tape in her living room. As her body awareness improved and she noticed how calm she felt, she started to practice yoga consistently by taking classes at a local studio. In 2010, Missy completed a 200-hour Teacher Training at UCSD and jumped into giving classes, eager to share her passion and knowledge with others. In 2012, she continued her education at Yoga One, completing another 200-hour Teacher Training. She recently became RYT 500 after completing Yoga One's 300 hour Yoga Teacher Training. As a teacher, Missy is warm and friendly. She grounds students in an ongoing awareness of breath while guiding them through poses with clear directions, modelling, and hands-on adjustments. Gently spiritual in her approach, she provides a physical workout that students of all levels can easily modify. She is also our OM (Office Manager), come say hi to her in the nook or one of her classes!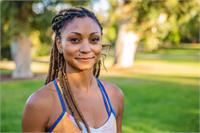 Salina Duggan
Salina has been working in the health and fitness industry for over ten years. She is a certified personal trainer, group fitness instructor, and holds a masters in health promotion and exercise physiology. She Originally from Massachusetts, Salina moved to San Diego two years ago for the beautiful weather and healthy lifestyle that San Diego abundantly offers. When Salina is not teaching, she enjoys the beach, yoga, traveling, and sitting down with a good book.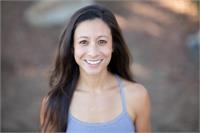 Heather Fenwick
Heather Fenwick began practicing yoga in 2002 after migrating to San Diego from the East Coast. She completed her first teacher training nearly 10 years ago (Yoga Works, 2005). Heather has regularly expanded her knowledge since then by attending Vinyasa Flow, Anusara, and various yoga trainings. She is also a student of Pacific College of Oriental Medicine and a massage therapist.
Heather has traveled solo though India and Thailand, diving into the roots of yoga, massage and meditation traditions, and now leads annual retreats to these regions.
Her classes range from peaceful and relaxing (shanti shanti) to energetic, sweat-inducing vinyasa flows. She infuses her passion for yoga in each posture, giving gentle and encouraging cues with particular emphasis on the breath, playfulness, and enjoyment of the present moment.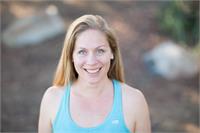 Erin Ferguson
Erin's introduction to yoga began over 10 years ago.
As yoga began to transform her life, she looked for ways to deepen her practice. In 2007, she took Yoga One's 100 hour teacher training course with Amy Caldwell and Diana Beardsley and in 2014, she completed Yoga One's 200 hour certificate. She continued her education in 2018 by completing her 300 hour Certification with Yoga One.
Erin's teaches an approachable but challenging alignment-based flow with an emphasis on conscious sequencing.
She hopes to help others develop body awareness and a balance between flexibility and strength, as well as connection with their most honest self.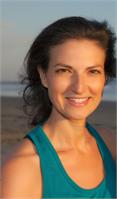 Stacey Filice
E-RYT200, E-RYT-500, teaches various styles of yoga including Vinyasa, Hatha and Yin/Restorative Yoga, meditation and sound healing. She is also a Reiki Master, is certified in mat pilates and is currently pursuing her Yoga Therapy certification at the Soul of Yoga in Encinitas. She is YogaWorks certified and trained in San Diego under Gerhard Gessner, Sara Deakin and Shauna Mackay. Her years of teaching have included many studios throughout San Diego, full-time staff instruction at Rancho La Puerta in Tecate, BC, Mexico, and working with students one-on-one. Stacey enjoys empowering her students to go inward and connect to the state of calm that exists within them.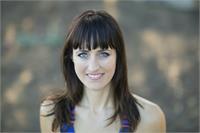 Amy Freeman
Amy found her personal yoga practice in 1995 and deepened her study with Swami Satchidanada at Yogaville Ashram, VA. Teaching yoga has been her passion since 2001. Amy's vinyasa classes blend physical alignment and core strength in a fluid rhythm. She emphasizes breath awareness and conscious intention to promote ease and stability in each pose. Amy's goal is to help her students find and maintain a peaceful mind and body.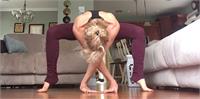 Bernadette Galano
Hi! I'm Bernadette. In 2014, while studying for my Masters in Literature, I was introduced to Eastern philosophy and yoga.
I immediately became interested in yoga and its ancient wisdom. I received my 200 hr teacher training in a month immersive program in the hills of Colorado.
As an ACE certified instructor working in NYC at the time, I saw the value in integrating yoga into the sessions. The physical, mental and emotional well-being practices was well received. In 2012, I began living and working in both NY and San Diego, which allowed me the opportunity to study under international yoga teachers such as Seane Corn, David Life, Sharon Gannon, Mark Whitwell, and Desiree Rumbaugh. While studying with these great teachers, my understanding of athletic movement and training has grown. I continue to learn every day how amazing the body is; and how it can be used as tool to empower students and clients.
Every class I teach, I hope to offer a little knowledge and inspiration, so you can strengthen your body, harness the power of the your mind, and live your life from a deeper awareness.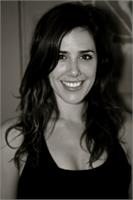 Olivia Hughes
Olivia's yoga journey began in 2003. As she began to feel the transformation yoga had in her life she felt inspired to share the gift of yoga with others. Olivia believes the mind, body, soul connection is a sacred one, and one that should be nurtured and inspired. With that mentality she teaches her classes from her heart creating an uplifting, safe environment for students to begin to explore and expand within their own body and consciousness.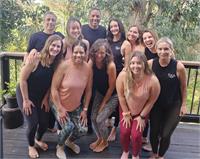 Teacher In Training
Yoga One Teacher Training Graduates. Join these certified teachers on their journey of yoga teaching. Tuesdays at 9am with Ben. Thursdays at 9am with Layla, Pablo & Jessica. Fridays at 9:30am with Dawn. Teachers are on a rotating schedule.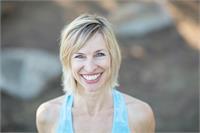 Lori Miller
Lori began her yoga journey in 2001 after the birth of her first child. Yoga has helped her learn presence, patience, allowance, how to breathe, to listen to her body, self-love and much more. In 2008 Lori trained with Christopher Harrison and received her Antigravity Aerial Yoga teaching certificate. To deepen her traditional yoga practice, she trained at Centered City Yoga with Dana Baptiste and received her 500-hour yoga teacher certification in 2009. After an amazing year abroad, they relocated to San Diego. Lori began taking classes at Yoga One and loves her new yoga family. She enrolled in the Yoga One teacher training program with Amy Caldwell and Diana Beardsley and received a 200-hour yoga teacher certificate in March, 2014. Outside of the yoga studio you can find her teaching nearly everything else she loves, Antigravity aerial yoga, barre fitness classes and music and movement for preschoolers. Lori has a wonderful husband and two amazing kids, and for her it has been the most rewarding experience learning and growing together with them.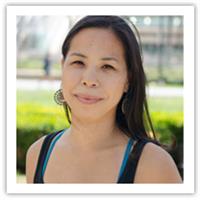 Heidi Ng
Heidi was originally drawn to yoga as a physical practice, especially as it creates balance in the body. Eventually she came to learn that increasing flexibility in our bodies can be a gateway to gaining flexibility in our minds. For her, yoga is an exercise in transcending the belief that our thoughts and emotions are who we are. She takes inspiration from the idea of "wabi sabi," the Japanese art of seeing beauty in imperfection, acceptance of transience, and finding profundity in nature. Although we are far from perfect, yoga reminds us that we are all whole.
Heidi's classes are heavily influenced by the Iyengar, Vinyasa, and Yin traditions. Her style is adaptive, balanced, creative – and sometimes a bit irreverent. When Heidi's not practicing yoga, you can find her cooking, studying foreign languages, or planning her next trip abroad.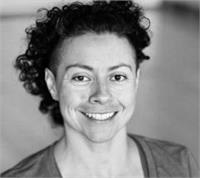 Karen O'Lone
After her first formal yoga class, as Karen stepped of her mat, she knew life would never be the same. In many ways it was something new and fascinating, but more than that it felt like coming home.
So, what was this "it" factor? As a kid in New Jersey, Karen was always into athletics, movement, and play. Nothing changed about that as she grew up. After she graduated from college, she tried the 9-5 work life, and found herself uninspired and missing something. She wanted to be able to do work that didn't feel like a job- but a passion.
When she moved to California in 2004, she realized that what she did for fun outside of her job, could actually be her line of work. She studied, practiced, and competed in the realm of physical fitness to strengthen her skill of teaching and coaching movement and sport. She became a personal trainer, group exercise leader, and cross country coach. As this all happened she kept a regular yoga practice that helped to keep her well balanced in her life. She integrated more yoga (both philosophy and physical practice) into her client's training and exercise classes. Then she felt a pull to do more with yoga- to become a yoga teacher.
In 2014 she enjoyed a profound experience in the 200 Hour YTT at Pilgrimage of the Heart Yoga Studio. She found even more depth to her movement practices, coaching, and training. There is always something new to learn, discover, and explore. Through continuing education Karen continues to broaden her knowledge of different types of yoga, and yogic applications such as Yin Yoga, and Prenatal Yoga. In 2018, Karen was once again willing to deepen her practice and teaching abilities by opening herself to the opportunity of the 300 Hour YTT at Yoga One San Diego.
Karen is immensely grateful for her teachers, and all great yogis that have contributed to the knowledge of yoga. Through her offerings she is honored to hold space for others. Her emphasis is always on practicing from a root of compassion, and to honor whatever shows up on one's mat or in one's life. She enjoys teaching many different styles of yoga from a sweaty flowing class, a mellow restorative class, to a juicy Yin Yoga class. She wants her students to feel like they, too, are coming home as they learn to embody all that they are and all that they could be.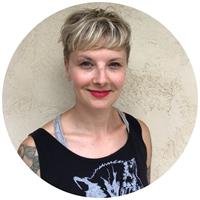 Nicole Roerick
Nicole Roerick, Originally from Fargo, ND, relocated to San Diego in the fall of 2018 after living abroad in Cairo, Egypt for 4 years. She is a passionate teacher and Yogini. She found Yoga through Dance and has benefited from it in more ways than she thought possible. She has been practicing since 2007 and teaching since 2010 after completing her 200 hour certification in NYC in July 2010. She also completed 200 hours towards her advanced certification in Thailand in November 2016 and completed her Teen Yoga certification from the UK in October 2017. She has studied Hatha, Vinyasa and Yin styles, and has also worked with Anusara and Iyengar teachers. The diversity comes through in her teaching. Nicole focuses on working towards proper alignment and muscle usage in the body while also focusing on individual needs and adjustments. Her teaching is fluid, direct, and very light hearted. Nicole gives much gratitude to her teachers that helped deepen her knowledge of the practice and teaching of yoga. In addition to her yoga life, she is also pursuing Dance Choreography and Performance and has her MFA and BFA in Dance. She has completed her Stott Pilates Mat and Reformer certification courses. She believes that all of these worlds are connected and intertwined with one another and hopes to utilize all that she has and give it to others.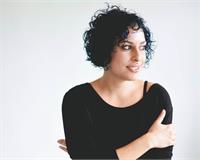 Zaquia Salinas
Zaquia (E-RYT 200, RYT 500) began her relationship with yoga in 2006 and it has been a catalyst component of her life as a dancer and human being. Through yoga she has developed a sense of awareness and compassion for herself as a person unlike any other practice in her life. Zaquia's love of movement led her to develop a passion for the flow of power vinyasa.
She completed her 200-hour teacher training through CorePower Yoga in 2012 and her 500-hour training with Yoga One in 2019. She loves learning and has continued to be a diligent student. Zaquia enjoys learning alongside her students while they share the experience of practice together.
Her mission is to engage others in a relationship with movement and inspire a deeper sense of confidence in their physical experience as human beings. When she is not in the yoga studio, you can find Zaquia teaching dance all over town and working on projects for her nonprofit movement-arts organization, DISCO RIOT.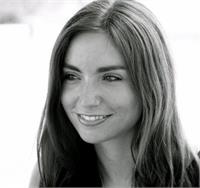 Layla Strickland
Layla began her relationship with yoga in 2012. She came for all of the cool arm balances, but stayed once she realized the impact yoga had to help curb her anxiety.
Shortly after moving to San Diego, she found a home in Yoga One. Layla completed her 200HR certification in 2017, while studying under Amy Caldwell and Diane Beardsley. In 2019, she studied under Nam Chanterrwyn and Amy Caldwell to receive her 500HR certification.
She loves to pair breath awareness with balance. Layla's classes are a space of compassion and non-judgement, where you are free to blossom and join in feeling the peace that you already are.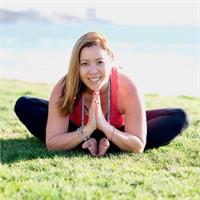 Jennifer Tipton
Jennifer is passionate about sharing the joys and benefits of yoga with students of all ages and backgrounds. She brings over 17 years of experience leading yoga classes. She completed teacher training with Ganga White and Tracey Rich of the White Lotus Foundation, Judith Lasater (Restorative), and Shiva Rea who she assists in Prana Vinyasa. Jennifer places an emphasis on breath awareness, safety, and alignment.
Jennifer taught yoga for many years at Yoga One San Diego before relocating to the San Francisco Bay Area in 2018. She currently offers specially designed yoga and mindfulness sessions to dozens of companies all over Silicon Valley including Facebook, Google, and Oculus.
She truly believes that yoga is for every body and has taught all over the U.S. and abroad. Jennifer leads yoga teacher trainings, international retreats, and virtual sessions. She is always a student and continues to take workshops and classes with master yoga teachers. Jennifer is an E-RYT 500, Certified Yoga Therapist (C-IAYT), and holds an MS in Exercise Science.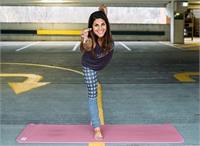 Dina Weldin
Dina fell in love with yoga ten years ago after taking a Vinyasa class with her mother in her hometown of Reston, Virginia. Shortly thereafter Dina headed west to San Francisco where she dove in headstand first into her yoga practice at a neighborhood studio. She was inspired by her Iyengar teacher's honest passion for the yogi life and her contagious joyful spirit. Dina decided one day she too would like to spread the joy of yoga to others. She dedicated time and energy to becoming a student of yoga's remarkable philosophy and was physically and spiritually transformed. After moving a few hundred miles south, her next step was to take the 200-hr teacher training course at Yoga One. Dina currently teaches all over San Diego in many unique environments. She has a diverse yoga background and incorporates attention to mindfulness, breath and alignment in her teachings. When not practicing yoga, Dina can be found on doggie beach with her husband Will and dog Mar. We grow not by mastering what we pursue, but by the nature of the pursuit. Life is Breath and Breath is Yoga.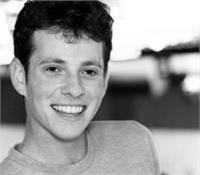 Jeffrey Wolpert
A former competitive martial artist, Jeffrey was introduced to Yoga in high school by his step-mom and first teacher Beth. In a modest, donation based studio on the Upper West Side of Manhattan Jeffrey discovered true stillness, peace, and joy as he learned how to calm his inner mind chatter while also discovering the capabilities of his physical body. He practiced at various studios throughout NYC including Jivamukti, The Yoga Den and YogaWorks.
After college, Jeffrey was on the path to become a Social Worker, but felt in his heart that he could better serve others through the mind, body, soul connection of Yoga. He completed his 500hr teacher training through YogaWorks in 2015 under his mentors Chrissy Carter and Sarah Ezrin, and has been teaching students of all levels, ages, and backgrounds since. Having dealt with his fair share of injuries from past sports, Jeffrey emphasizes in his classes proper alignment through grounded, thoughtful sequences.
As a new resident to San Diego he is thrilled to join the Yoga One family, and continue to share his passion for this practice with others. Through humor, unconditional presence, and motivation he strives for his students to leave class feeling empowered, inspired, and excited for more Yoga in their lives.