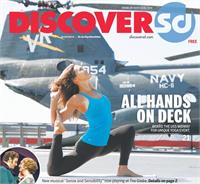 Amy Caldwell
Amy (E-RYT 500) has dedicated herself to the practice, study and teaching of yoga since discovering its joys and benefits in 1997 while backpacking throughout Asia, Australia, and parts of Europe. She trained in the disciplines of Ashtanga (Tim Miller, BNS Iyengar), Sivananda (Swami Sivanand, India), Iyengar (Roger Cole, Jo Zukovich, Aman Keays) and Anusara (Diana Beardsley) combining elements of these styles into a dynamic and inspiring alignment-based flow. She and her loving husband Michael have studied Vipassana meditation and incorporate its teachings of awareness into Yoga One and life with their two children. Amy has twice been featured on the cover of Yoga Journal including their 30th anniversary issue, as well as appearing inside for the "Home Practice" section. She collaborated with 3D4Medical in creating iYoga Premium for iPad and iPhone which reached the number one spot for best-selling health and fitness applications worldwide on Apple store with over 15,000 downloads in the first month. In 2014, she co-taught a class for City of Hope on the outfield of Padres' Petco Park which raised over $80,000 to fight and treat cancer as well as leading the first ever yoga class on the USS Midway in conjunction with the Downtown Partnership and Scripps Health.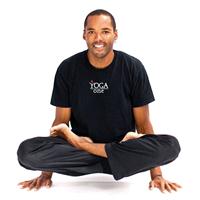 Michael Caldwell
Michael has been practicing yoga and incorporating its philosophy into his life since 1997. He has studied with Swami Sivanand, Roger Cole (Iyengar), Diana Beardsley (Anusara), and his wife Amy Caldwell (Interdisciplinary Flow). Michael continues to practice and teach a blend of styles, incorporating mindful movement, alignment principles, humor, breath and present moment awareness. His playful and welcoming manner is well suited to leading students of all levels. He loves surfing and playing the drums in his band Sundays at Midnight.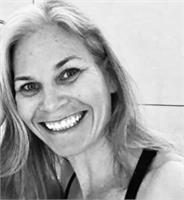 Karen Beers
Karen (E-RYT 200, RYT 500) began practicing yoga in 1997 and instantly recognized the countless healing benefits yoga has to offer. In 2014, she completed her RYT 200 Yoga Alliance certification through Elka Yoga, with an emphasis in Hatha and Vinyasa. She earned her RYT 500 Vinyasa Yoga Alliance certification with Jason Crandell in 2019, specializing in biomechanics, injury management, and smart sequencing. Being a lifelong learner, she continues to study and practice with world-renowned instructors from around the world.
She creates a safe, non-competitive space for her students to dive beneath the surface of their daily lives to find deeper meaning and inspiration. Her classes offer creative sequences with intentional themes, emphasizing the importance of proper alignment, pranayama breathing techniques, mindfulness, and meditation. Modification and advanced options are made available for new students and experienced yogis so that all can reach their potential. She is honored to teach yoga, helping to bring balance, awareness, health, and happiness into other's lives.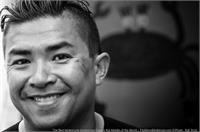 Nam Chanterrwyn
Nam is an E-RYT 500 & E-RYT 200 teacher registered with Yoga Alliance and has been featured on Yoga International. As a student of yoga and functional movement modalities, his yoga classes are grounded in strength, anatomical detail and mindfulness.
Nam offers detailed verbal cues and expert hands on adjustments/assists to help his students find a fuller experience in their yoga practice. He emphasizes breath and proper alignment in each of his classes. Whether in one of Nam's restorative or vinyasa classes, students can expect to explore their strengthens, work on their focus and learn to find balance on and off the mat.

As a YACEP (Yoga Alliance Continuing Education Provider) educator, Nam also enjoys helping students as well as other teachers further their study and understanding of yoga and movement.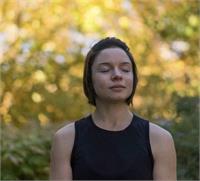 Lauren Christie
Lauren began practicing yoga in 2006 as a step on the path to self-love. She's endlessly grateful to all of her teachers who have lit the way, and is honored to share this light with others.
Lauren received her initial 200-hour yoga teacher training through Flow Yoga Center in Washington, DC in 2015. She completed an additional 300 hours of teacher training at Yoga One in 2019, as well as 20 hours of training in Trauma-Informed Yoga with Kyra Haglund in 2017. She holds a BA in Public Communication, French, and Dance from American University, as well as over 20 years of embodied wisdom as a dancer and movement artist.
Lauren leads a spacious practice with focus on sensing breath, exploring movement and stillness, and discovering relationships between body, mind, and spirit. Her experience as a dancer and passion for somatics shine through her teaching. Lauren is dedicated to holding space for her students to practice mindful curiosity and to come alive through embodied practice.
Lauren also offers yoga to service members through Naval Medical Center San Diego.
Ben Clarke
As a Yoga Teacher, Ben is focused on looking at each person as a whole and guiding your body through the healing process.
He focuses on breathing and deepening body awareness as he guides you through asanas.
Ben creates a safe and healing space within your body to allow you to self-heal. By removing obstacles like stress, your body can focus on functions like cellular exchange of nutrients, tissue repair, digestion, and elimination of toxins. Ben hopes to help you discover & maintain the power within YOU!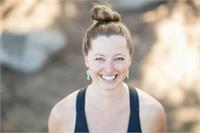 Missy DiDonato
Missy began practicing yoga in 1997 by following along to a VHS tape in her living room. As her body awareness improved and she noticed how calm she felt, she started to practice yoga consistently by taking classes at a local studio. In 2010, Missy completed a 200-hour Teacher Training at UCSD and jumped into giving classes, eager to share her passion and knowledge with others. In 2012, she continued her education at Yoga One, completing another 200-hour Teacher Training. She recently became RYT 500 after completing Yoga One's 300 hour Yoga Teacher Training. As a teacher, Missy is warm and friendly. She grounds students in an ongoing awareness of breath while guiding them through poses with clear directions, modelling, and hands-on adjustments. Gently spiritual in her approach, she provides a physical workout that students of all levels can easily modify. She is also our OM (Office Manager), come say hi to her in the nook or one of her classes!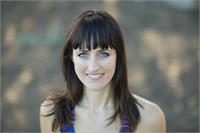 Amy Freeman
Amy found her personal yoga practice in 1995 and deepened her study with Swami Satchidanada at Yogaville Ashram, VA. Teaching yoga has been her passion since 2001. Amy's vinyasa classes blend physical alignment and core strength in a fluid rhythm. She emphasizes breath awareness and conscious intention to promote ease and stability in each pose. Amy's goal is to help her students find and maintain a peaceful mind and body.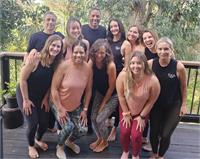 YTT Graduates
Yoga One Teacher Training Graduates. Join these certified teachers on their journey of yoga teaching. Saturdays at 10am on the Outdoor Terrace at the Hilton Gaslamp, 401 K St. PRE- REGISTRATION REQUIRED. SPACE LIMITED.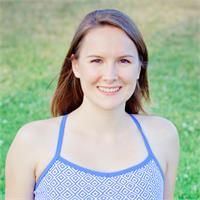 Laura McCorry
Laura McCorry is a writer and yoga teacher. She has been writing since the age of five or six. She started practicing yoga in 2004 and has been teaching since 2011. Laura has taught a wide range of yoga classes, from Gentle and Restorative to Power Vinyasa, from the west coast of California to the east coast of Virginia. Laura believes yoga should be non-competitive, rooted in mindfulness, and inclusive of all bodies, ages, and abilities. She works remotely as Yoga One's Assistant Office Manager and Blog Master.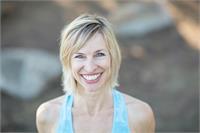 Lori Miller
Lori began her yoga journey in 2001 after the birth of her first child. Yoga has helped her learn presence, patience, allowance, how to breathe, to listen to her body, self-love and much more. In 2008 Lori trained with Christopher Harrison and received her Antigravity Aerial Yoga teaching certificate. To deepen her traditional yoga practice, she trained at Centered City Yoga with Dana Baptiste and received her 500-hour yoga teacher certification in 2009. After an amazing year abroad, they relocated to San Diego. Lori began taking classes at Yoga One and loves her new yoga family. She enrolled in the Yoga One teacher training program with Amy Caldwell and Diana Beardsley and received a 200-hour yoga teacher certificate in March, 2014. Outside of the yoga studio you can find her teaching nearly everything else she loves, Antigravity aerial yoga, barre fitness classes and music and movement for preschoolers. Lori has a wonderful husband and two amazing kids, and for her it has been the most rewarding experience learning and growing together with them.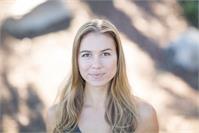 Nicole Perrin
Nicole Perrin, RYT-200- began her teaching journey with the loving support of Yoga One after completing their Yoga Teacher Training in March 2012. Since, then she has fallen in love with sharing the gift of health and well-being thru yoga. Drawing upon various styles including Vinyasa, Anusara, and Power Yoga, her classes are an energetic and well-rounded expression of yoga that emphasize alignment-based movement led by the breath.
Nicole guides students to awakening and becoming aware of their own bodies through dynamic flow, rhythmic breathing, and a playful mindset. In maintaining a mindful practice, she believes the mind-body connection supports us in living a more fulfilling, healthy life on AND off the yoga mat. Whether it's some good physical heat, or some mindful grounding, she encourages her students to follow what they need in that moment by creating a space to foster playfulness, curiosity, and intentional being.
Yoga has also led her to her current endeavor of obtaining her Masters degree in Occupational Therapy (graduating November 2020) where she is excited to continue sharing the amazing benefits of yoga and mindfulness in the health care setting.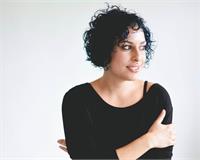 Zaquia Salinas
Zaquia (E-RYT 200, RYT 500) began her relationship with yoga in 2006 and it has been a catalyst component of her life as a dancer and human being. Through yoga she has developed a sense of awareness and compassion for herself as a person unlike any other practice in her life. Zaquia's love of movement led her to develop a passion for the flow of power vinyasa.
She completed her 200-hour teacher training through CorePower Yoga in 2012 and her 500-hour training with Yoga One in 2019. She loves learning and has continued to be a diligent student. Zaquia enjoys learning alongside her students while they share the experience of practice together.
Her mission is to engage others in a relationship with movement and inspire a deeper sense of confidence in their physical experience as human beings. When she is not in the yoga studio, you can find Zaquia teaching dance all over town and working on projects for her nonprofit movement-arts organization, DISCO RIOT.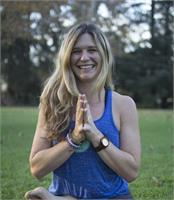 Nicole Schwander Riel
Nicole has been practicing yoga since 2000, and is super excited to be back in San Diego where she fell in love with yoga through regular practice at Yoga One! She did her very first teacher training with Yoga One's Amy Caldwell in 2007, and has continued her training and studies through the years with teachers Noah Maze and Christina Sell. For 10 years she was co-owner of Claremont Yoga studio in the LA area, where she led teacher trainings, workshops, and weekly classes. Her classes range from deeply restorative, to a strong, flowing practice. She infuses smart alignment into her teachings, along with playful flow, breath work, and includes yoga philosophy to help students find inspiration and happiness in daily life. She is the mother of 3 beautiful little beings, and also enjoys teaching baby, toddler, and kids yoga.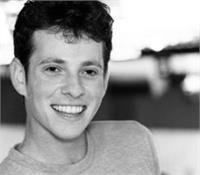 Jeffrey Wolpert
A former competitive martial artist, Jeffrey was introduced to Yoga in high school by his step-mom and first teacher Beth. In a modest, donation based studio on the Upper West Side of Manhattan Jeffrey discovered true stillness, peace, and joy as he learned how to calm his inner mind chatter while also discovering the capabilities of his physical body. He practiced at various studios throughout NYC including Jivamukti, The Yoga Den and YogaWorks.
After college, Jeffrey was on the path to become a Social Worker, but felt in his heart that he could better serve others through the mind, body, soul connection of Yoga. He completed his 500hr teacher training through YogaWorks in 2015 under his mentors Chrissy Carter and Sarah Ezrin, and has been teaching students of all levels, ages, and backgrounds since. Having dealt with his fair share of injuries from past sports, Jeffrey emphasizes in his classes proper alignment through grounded, thoughtful sequences.
As a new resident to San Diego he is thrilled to join the Yoga One family, and continue to share his passion for this practice with others. Through humor, unconditional presence, and motivation he strives for his students to leave class feeling empowered, inspired, and excited for more Yoga in their lives.