Yoga One in the Rotunda, San Diego Museum of Man
with Hannah Faulkner
Saturday, May 26, 2018 8:30am - Sunday, May 27, 2018 9:30am
Sign Up Now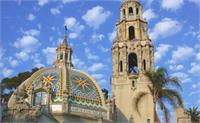 Every Second & Fourth Saturday of the Month
Saturday, May 26, 8:30 - 9:30 AM with Hannah Faulkner
Saturday, June 9 8:30 - 9:30 AM with Missy DiDonato
Join Yoga One teachers for a spirit lifting, relaxing morning flow yoga class under the dome (before doors open for the museum's patrons). Don't forget to bring your own mat, water, and towel to class!

Tickets: $10 paid online or cash in person/ $5 for Museum Members

Thank you to our partner:
San Diego Museum of Man
1350 El Prado
San Diego, CA 92101
PLEASE NOTE: Balboa Park has lots of events early in the morning often on Laurel St. Please plan to come early or enter on the Park Blvd side of the park.
Gentle Yoga with Mellow Grooves
with Heather Fenwick
Sunday, May 27, 2018 4:15pm - Sunday, July 01, 2018 5:30pm
Sign Up Now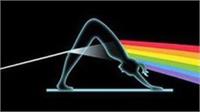 Wind down the weekend with us on Sunday evenings (free parking!) with delicious, gentle stretches set to ambient tunes, suitable for beginning and seasoned yogis...get your rejuvenation on so you can start the week off fresh!
Regular class rates apply. Drop in rate $18 or use your Yoga One class package/membership.