Yoga One in the Rotunda, San Diego Museum of Man
with Zaquia Salinas
Saturday, November 24, 2018 8:30am
Sign Up Now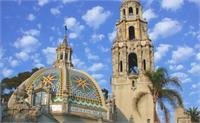 Every Second & Fourth Saturday of the Month
Saturday, November 10th, 8:30 - 9:30 AM with Nam Chanterrwyn
Saturday, November 24th, 8:30 - 9:30 AM with Zaquia Salinas
Join Yoga One teachers for a spirit lifting, relaxing morning flow yoga class under the dome (before doors open for the museum's patrons). Don't forget to bring your own mat, water, and towel to class!

Tickets: $10 paid online or cash in person/ $5 for Museum Members

Thank you to our partner:
San Diego Museum of Man
1350 El Prado
San Diego, CA 92101
PLEASE NOTE: Balboa Park has lots of events early in the morning often on Laurel St. Please plan to come early or enter on the Park Blvd side of the park.
FREE Teacher Training Information Meeting
with Amy Caldwell
Sunday, December 09, 2018 12:00pm
Sign Up Now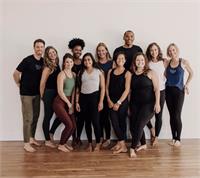 12:00-12:30pm for the 200 hour Teacher Training

Come ask questions, meet past and present Yoga One Teacher Training participants and the head teacher Amy Caldwell. Check out the Yoga One Manuals and texts, learn more about the experience and share some yummy snacks.
RSVP to 619.544.0587 or info@YogaOneSanDiego.com

Check out more details about the course on our Teacher Training page:
P.S. All parking is free (yellow, green and meters)
Koshas and Pranayama: Two-Part Workshop
with Jo Zukovich
Sunday, January 06, 2019 1:00pm
Sign Up Now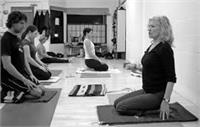 Koshas and Pranayama: Two-Part Workshop with Jo Zukovich, experienced Iyengar Teacher
January 6th: 1-6pm (with a 20 minute break) Recommended for yoga teachers and dedicated yoga students (with a regular practice for at least one year).
Part 1: Deepen your understanding and learn applications of the 5 Koshas. According to the Upanishads, the Koshas are the five layers or sheaths of awareness that veil the Atman, or true Self. Discovering, integrating and balancing each layer is believed to bring the individual closer to oneness with the universe and the true Self. According to BKS Iyenger, "the practice of yoga teaches us to live fully - physically and spiritually - by cultivating each of the various sheaths." Learn more in this special workshop.
The 5 Koshas are:
Anamyakosha (food sheath or material body) Pranamyakosha (energy sheath or vital force) Manomyakosha (mind sheath or thought energy) Vijnanamyakosha (intellectual sheath or conscience) Anandamyakosha (bliss sheath or pure joy)
Part 2: Refine your practice and understanding of various Pranayama techniques. One definition of Pranayama is the conscious awareness of breath: the vital life force that both energizes and relaxes the body. The term is derived from the Sanskrit, prana, meaning "life force," and ayama, meaning "extension." Pranayama is an integral part of yoga practice. According to BKS Iyengar, "By learning to appreciate the breath, we learn to appreciate life itself."
Cost: $50 in advance if purchased by January 2nd, $60 at the door. No refunds.