Yoga Teacher Renewal Series
with Nam Chantepie
Sunday, October 22, 2017 3:00pm - Sunday, November 12, 2017 6:00pm
Sign Up Now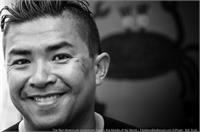 Whether you are a new or seasoned yoga teacher, this four-part series will strengthen your foundations, reinforce and renew your passion for teaching, and help you become a more confident and effective communicator in your classes and private sessions. In this series, you will learn to use your strengths to help your students grow and make progress in their practice. With the completion of this series, you will also earn 12 hours towards your CEC through Yoga Alliance.
Topics will include:
The Three As - Anatomy, Alignment, and Adjustments
Cueing and language
Intelligent sequencing
How to work with injuries, discomfort and dis-ease
Peak pose and pose grouping
Part I - Sequencing In this first part, you will refine your skills at sequencing. You will learn to bring more focus and consistency to your classes. You will work on the foundations of building compelling and intelligent sequences that will help your students grow and make progress. You'll also learn to structure a month's worth of content so that your classes have a central thread that runs through them; helping your students build on their practice week to week.
Part II - Manual Adjustments and Assists You will further develop your adjustments skills. Through repetition and simple concepts, you will learn to assist your students with a more confident hand. You will learn to communicate your teachings through physical and energetic adjustments. You will not learn complicated and dramatic new adjustments, but this work will ensure that you give solid, supportive adjustments that make your students feel safe and empowered to explore their practice further.
Part III - Cuing and Language Hone your verbal cuing and language. Learn to use concise, accurate, and accessible language to communicate your intentions to your students to become a more effective teacher. Learn to replace old yoga clichés, stale cues, and "filler" words with simple, yet effective language that resonates with your students. You will further develop your sense of timing; learning when it is more appropriate not to speak or when to edit yourself. Use the power of your voice to communicate clearly and confidently.
Part IV - Anatomy, Alignment, and Injuries Understand and explore different injuries as they relate to an asana practice. As yoga teachers, we are not qualified to assess injuries or prescribe treatment. You will, however, become more knowledgeable in anatomy and alignment to help your students manage their individual injuries to modify common poses. You will learn to use props and tools more effectively so your students can continue their practice while managing their current limitations.
Details:
This 4 part series will be held weekly on the following weekends:
Oct 22, Sunday, 3-6pm
Oct 29, Sunday, 3-6pm
Nov. 11, Saturday, 3-6pm
Nov 12, Sunday, 3-6pm
With the completion of this series, you will also earn 12 hours towards your CEC through Yoga Alliance.
Investment:
$125 for entire series if you pre-register by Oct. 17th, $150 thereafter. $50 for any individual day.
No refunds or make ups for absent days.
Teacher Bio: Nam Chantepie is an RYT500 & E-RYT200 teacher who has been featured on Yoga International. As a student of yoga and functional movement modalities, his yoga classes are grounded in strength, anatomical detail, and mindfulness. Nam offers detailed verbal cues and expert hands-on adjustments/assists to help his students find a fuller experience in their yoga practice. He emphasizes breath and proper alignment in each of his classes. Whether teaching a restorative or vinyasa class, students can expect to explore their strengths, work on focus, and learn to find balance on and off the mat. Nam has worked with professional athletes in the NFL, MLB, and NBA in a myriad of ways such as aiding in recovery from injuries, maintaining strength and flexibility Pre/Post season, improving range of motion, and increasing strength at the end range of motion. He has worked with other private clients as well, to help them recover from injury, improve their skills in specific yoga postures, and/or find mindfulness and stress reduction. Nam has co-lead and assisted several Yoga Teacher Trainings and is a registered Yoga Alliance Continuing Education Provider (YACEP).
Yoga One in the Rotunda, San Diego Museum of Man
with Hannah Faulkner
Saturday, October 28, 2017 8:30am
Sign Up Now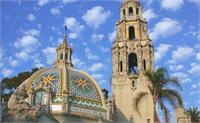 Every Second & Fourth Saturday of the Month
Saturday, October 14th, 8:30 - 9:30 AM with Nam Chantempie
Saturday, October 28th, 8:30 - 9:30 AM with Hannah Faulkner
Saturday, November 11th, 8:30 - 9:30 AM with Zaquia Salinas

Join Yoga One teachers for a spirit lifting, relaxing morning flow yoga class under the dome (before doors open for the museum's patrons). Don't forget to bring your own mat, water, and towel to class!

Tickets: $10 paid online or cash in person/ $5 for Museum Members

Thank you to our partner:
San Diego Museum of Man
1350 El Prado
San Diego, CA 92101