Yoga One in the Rotunda, San Diego Museum of Man
with Missy DiDonato
Saturday, June 24, 2017 8:30am
Sign Up Now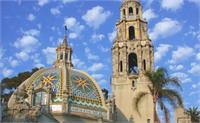 Every Second & Fourth Saturday of the Month
Saturday, June 24th, 8:30 - 9:30 AM with Missy DiDonato
Saturday, July 8th 8:30 - 9:30 AM with Zaquia Salinas

Join Yoga One teachers for a spirit lifting, relaxing morning flow yoga class under the dome (before doors open for the museum's patrons). Don't forget to bring your own mat, water, and towel to class!

Tickets: $10 paid online or cash in person/ $5 for Museum Members

Thank you to our partner:
San Diego Museum of Man
1350 El Prado
San Diego, CA 92101
Second Saturday Sangha
with Sarah Clark
Saturday, July 08, 2017 1:00pm
Sign Up Now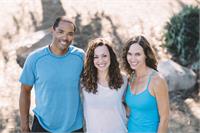 Second Saturday Sangha is a community gathering held on the 2nd Saturday of every month.
Our Mission is to:
to co-create an unhurried deepening of practice for
yogis and meditation practitioners, their families and communities
in as accessible a way as possible;
to awaken to the interdependence of
our individual and collective lives.
Second Saturday Sangha is a donation based offering.
No one will be turned away for lack of funds.
Please consider the interdependent nature of all that goes into providing this program, the benefits you receive from it, and please donate generously, without regret. Some folks will give less while others may give more.
Movement & Breath 1:00-3:00pm (suggested $15)
Meditation & Talk 3:30-5:00pm (suggested $15)
We encourage you to see this exchange as an alive part of your practice of fair trade & generosity.
The Art of Intuitive Assists and Meaningful Adjustments
with Nam Chantepie
Saturday, July 29, 2017 12:30pm - Sunday, July 30, 2017 5:30pm
Sign Up Now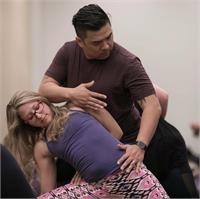 Do you want to take your skills to the next level? This workshop will teach you the Why's and How's of intelligent and well placed Adjustments. Hands-on Adjustments are a valuable tool for teachers of all levels. You will understand, not just how to assist your students in their asana practice, but also how the assists work to help your students gain better awareness of their practice. We will explore anatomy, alignment, and of course safe methods of assisting your students and clients.
The techniques you will learn in this workshop are valuable for all styles of asana and body types. Find a deeper connection with your students and learn the skills to offer an expanded service for your private clients as well. This workshop will teach you the foundations of hands-on adjustments, not just cookie cutter assists. Learn how to adapt and apply your adjustments for all body types and levels. Develop an initiative eye and touch. Build confidence in your skills and expand your knowledge of alignment and anatomy.
Dates: Saturday July 29 & Sunday July 30. You may attend both days or only one.
Times: 12:30pm - 5:30pm
$125 for one day.
Early Bird Registration (by 7/22): $175 for weekend.

After July 22: $225 for weekend.
(No refunds)
Prerequisite: 200 hour YTT Graduate
All day parking options:
• 9 hour meters are available near 8th and Beech on Cortez Hill. (around the Heritage Apts).
• Lot on the corner of 11th & B St. $10 all day weekends. Cash and Credit Cards accepted.
• All meters and yellow commercial zones are free after 6pm weekdays and SUNDAYS all day.
• Free, easy parking around City College east of Park Blvd between B and C streets.
• Check out Free Ride San Diego. Request a free pick up and drop off!
• Try the Trolley, or ride your bike!